FURNITURE
CONVERSATING TUSKS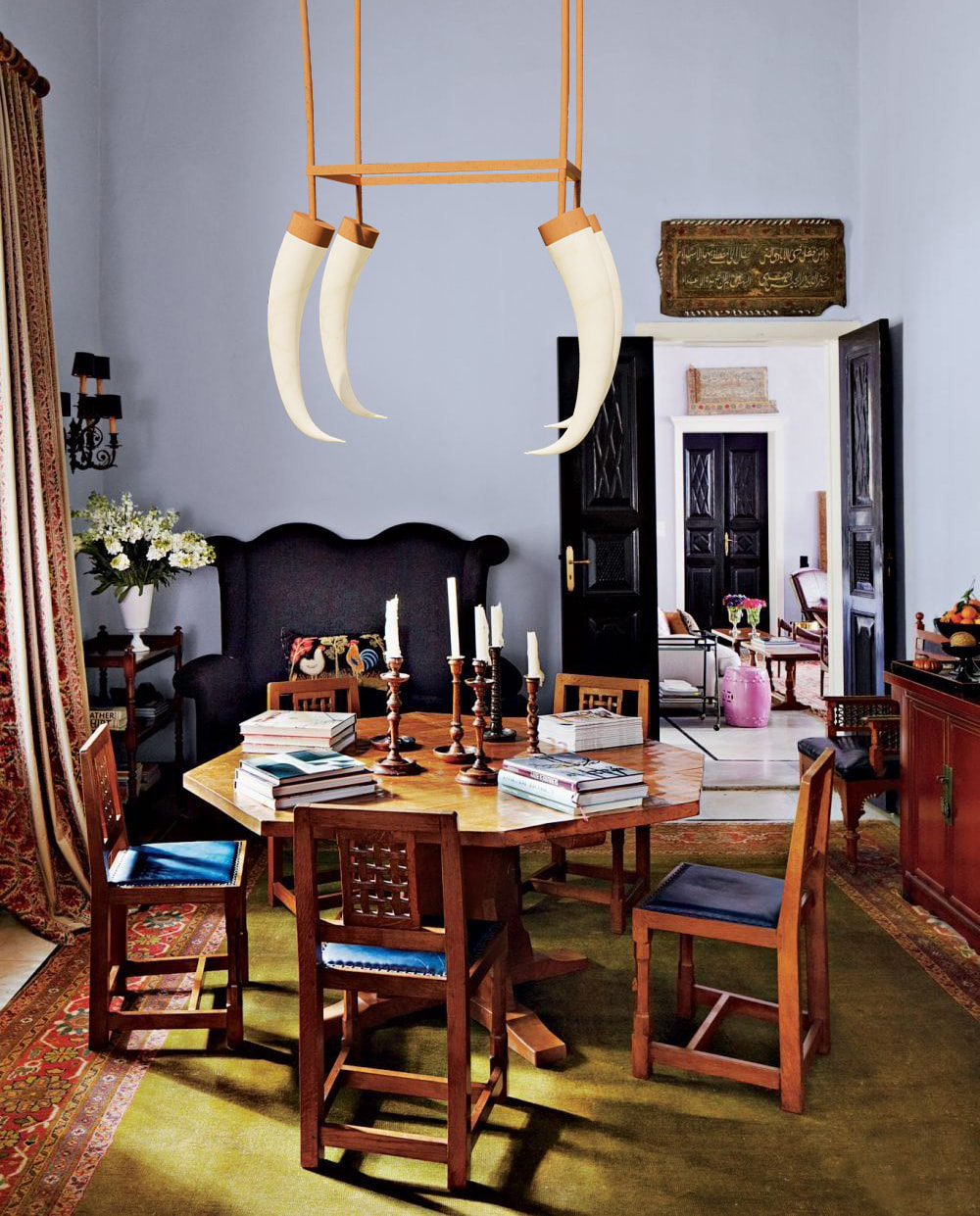 Elephants tusks are forms of blessings, in that they emit a sense of majesty and peace. Made to look like ivory, this pendant fixture includes a pair of facing tusks, as if they are conversating with each other; just as the people that are to eat underneath them will mimic.
​
A SEAT AT THE EMPERORS TABLE
For this project we were given a space to design a table and space divider for a proposed restaurant of our choosing. Inspired by the far east, the design reflects Japanese architecture and elements from a pagoda. This translates into a Japanese style restaurant, while the divider mimics these shapes and supports the tables design.
​
---